Prefabricated ferro-concrete structures
Our plant produces ferro-concrete structures based on individual orders. We attend to and support our clients' concepts from the very beginning through to installation.

Design
You may contact our staff even if all you have is a building permit. We will be glad to provide design proposals, a complete manufacturing plan and 3D model of the building envisioned, if we are awarded the contract for manufacturing the elements. We make suggestions for the construction plans and then produce the elements required. When designing the prefabricated ferro-concrete elements, elements will be produced that meet the Client's requirements in all respects and comply with current standards.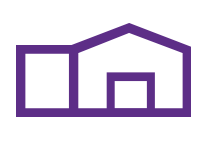 Manufacturing
Based on the construction plans, we manufacture the elements required, irrespective of the kind of encasing, floor, pillars, purlin, beam, strut element and cup needed. Our plant only produces first-class, CE marked products and is suitable for manufacturing any kind of element used by designers in Hungary.
In the near future, we are planning to also manufacture different exposed-concrete objects, traffic guidance and parking prevention elements as well as other objects for the public domain.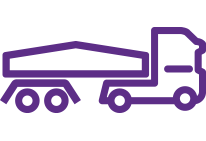 Transport
If required by our clients, we deliver the elements manufactured by us to the site – with our own vehicles and cranes. Our clients may order the elements needed with or without delivery.

Installation
By special order, we undertake the first-class installation and assembly of the elements manufactured by us in accord with the respective standards.